Easily personalize cutting boards with engraving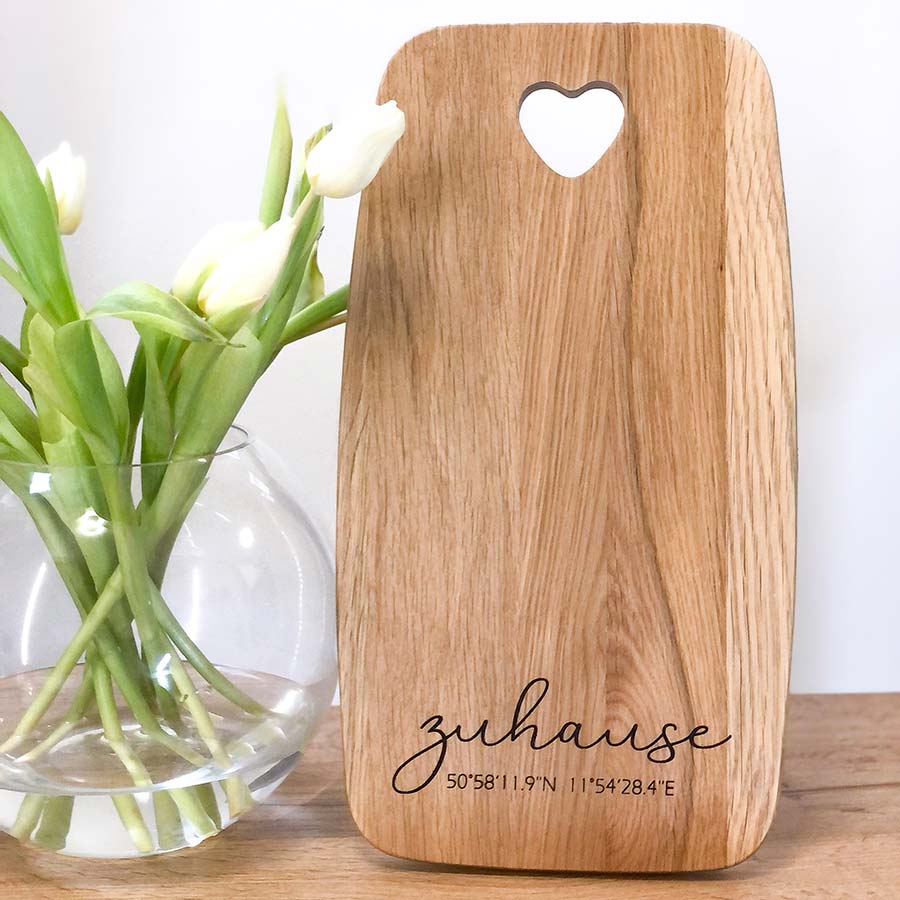 Give away an individual cutting board for every occasion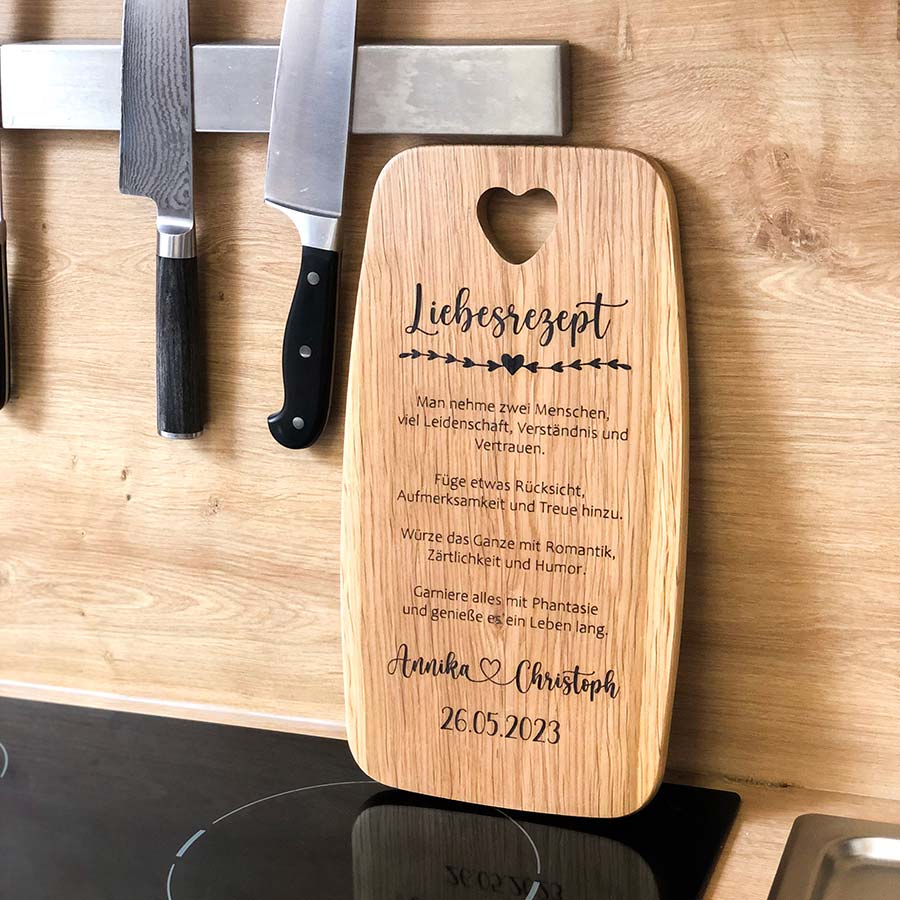 Engrave wooden boards as decoration
Frequently asked questions about our engraved wooden boards:
How does engraving personalization work?
Are the wooden boards high quality and durable?
Are there special occasions for which you can give wooden boards with engraving?
How long will it take to receive my personalized wooden board?
How do I care for my wooden board with engraving?
Are engraved wooden boards only suitable as a gift idea?